Description
The Cotton Canvas Sofa Tuck-in Slipcover was created to strike a stylistic and economic balance between a fully custom measured slipcover and many of the ready-made slipcovers available at retail.

Rectangle Sofa 36"h x 90"w x 38"d

Tee Sofa 36"h x 90"w x 38"d
All sizes of our slipcovers fit club chair or padded arm chair styles the best, with either rectangle or tee shaped seat cushions that allow tucking of the slipcover fabric. The drawing shows the approximate maximum dimensions for a proper fit. Height, width and depth measures should be taken at the widest points. Covers may not fit larger dimensions but will fit smaller ones with additional draping. Please contact
Customer Service
if you need to fit larger dimensions.
Please see our article Slipcover Tuck Instructions for information on fitting our slipcovers to your furniture.
Fabrics are upholstery weight 10oz/yd2 cotton canvas in a variety of colors. The sofa size slipcover has a double stitched seam which runs from the center back hem up over the top of the cover and down to the center front hem. Sofa slipcovers have a plain back with no tie. Each cover is delivered prewashed, preshrunk and is completely machine washable and dryable, though sofa size slipcovers are quite large and may require a commercial machine. See our article Wrinkles and Softened Fabric for information about our washed fabric finishing.
We also offer a sofa slipcover version that accommodates sleeper furniture. These covers unzip to allow the bed to be unfolded without entirely removing the slipcover.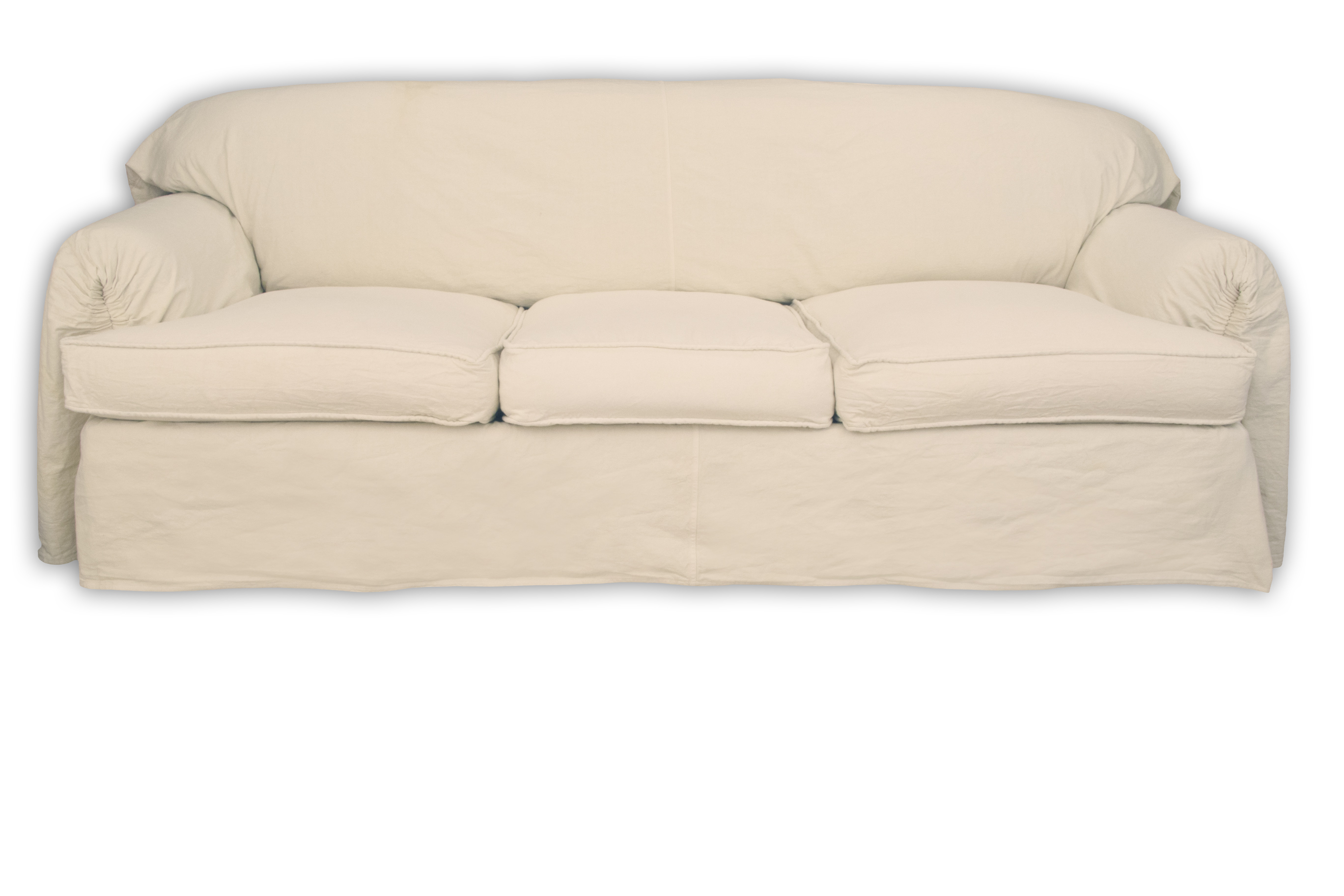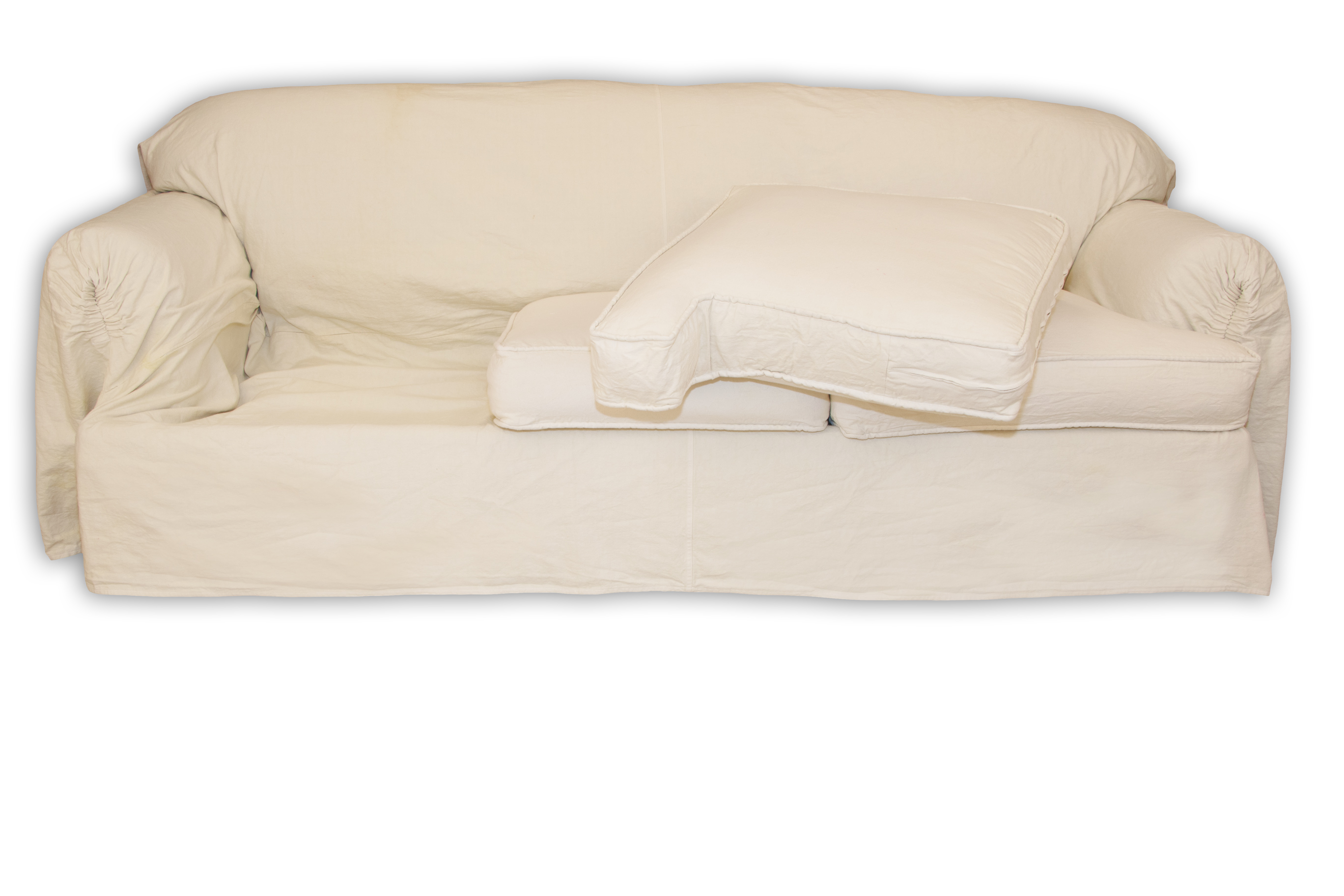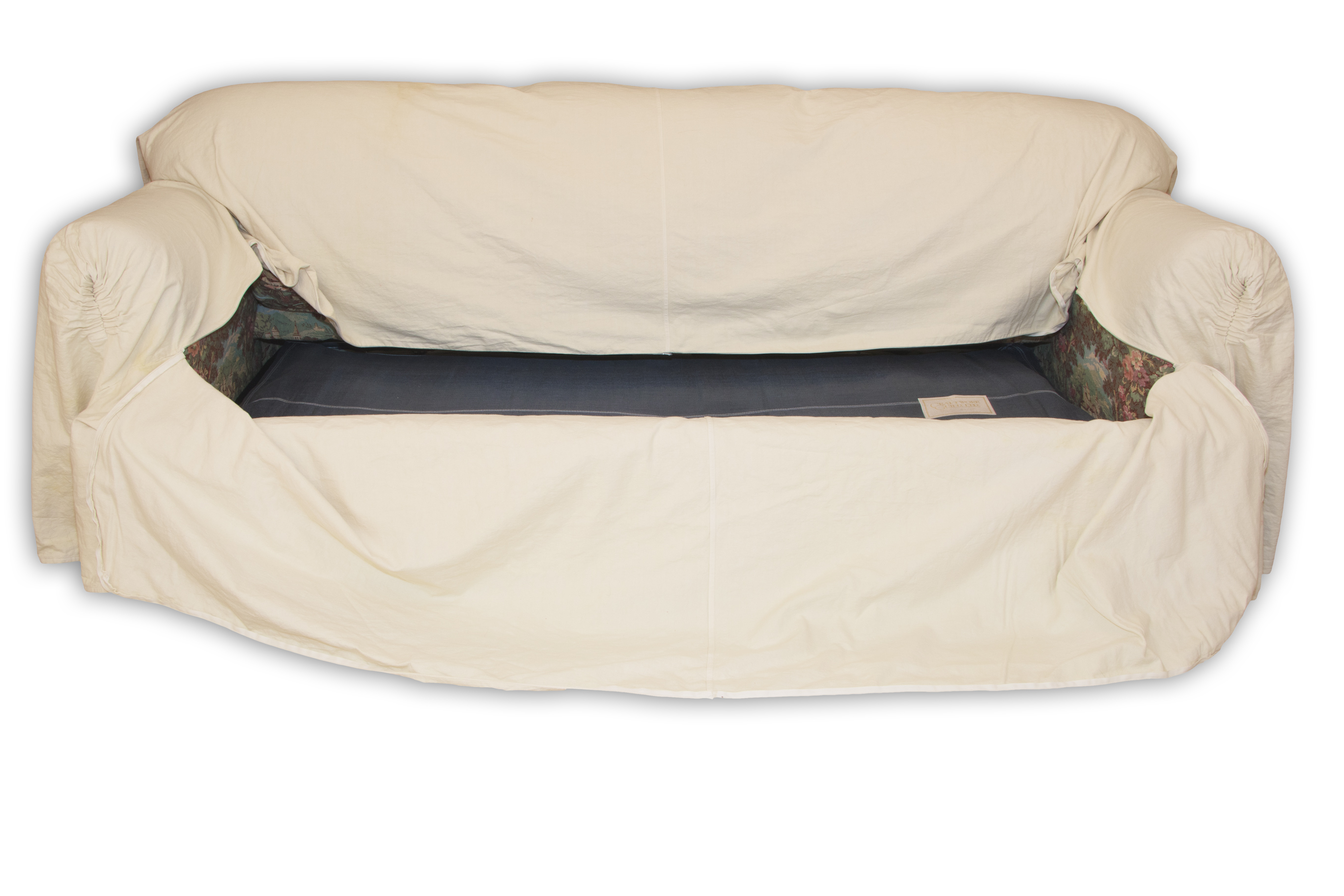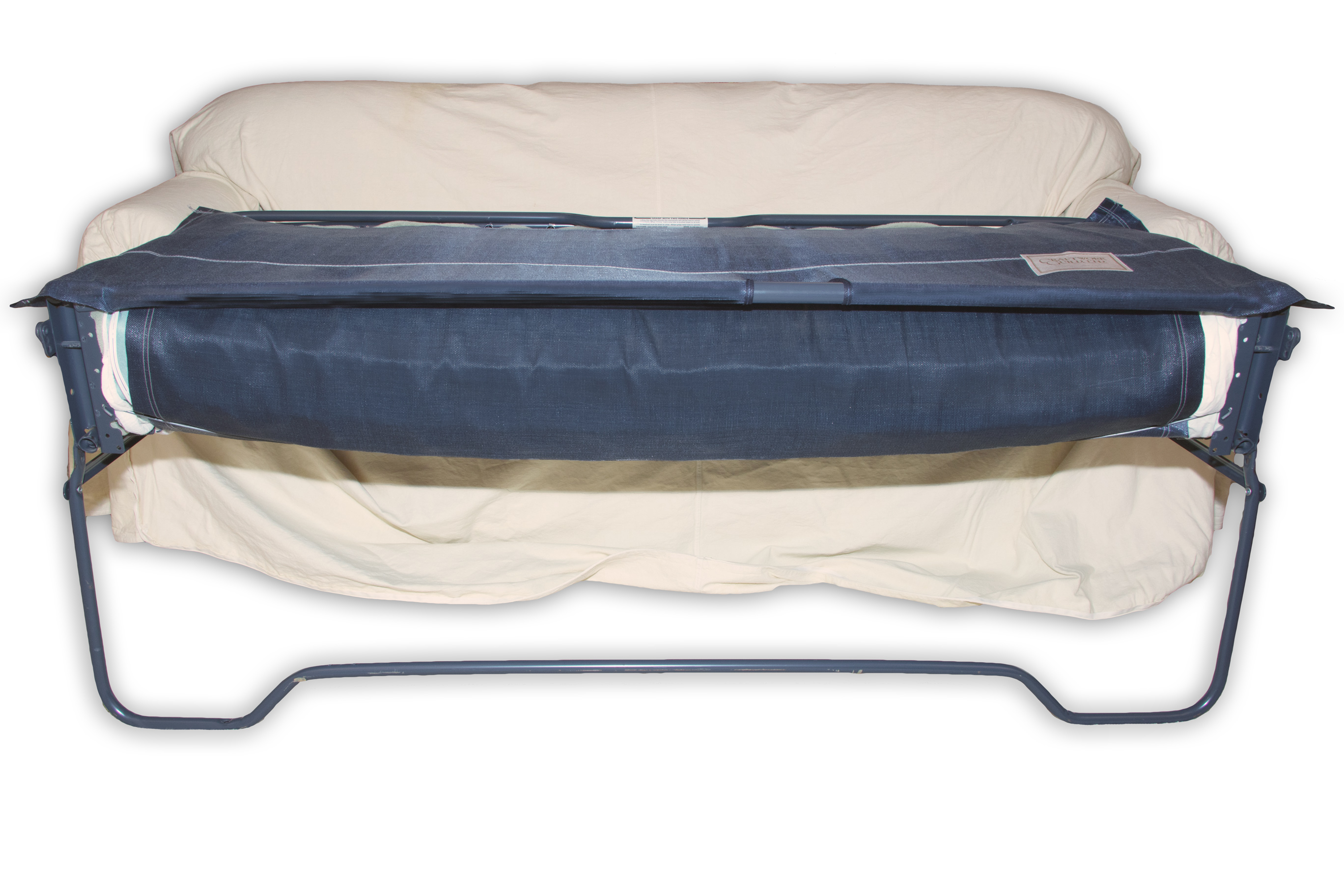 The sleeper version of the Tuck-in Slipcover looks the same as our regular slipcover. The picture shows a sofa size slipcover with custom cushions in place on top of the cover.
Tuck-in slipcovers require varying degrees of repositioning if the furniture is regularly used.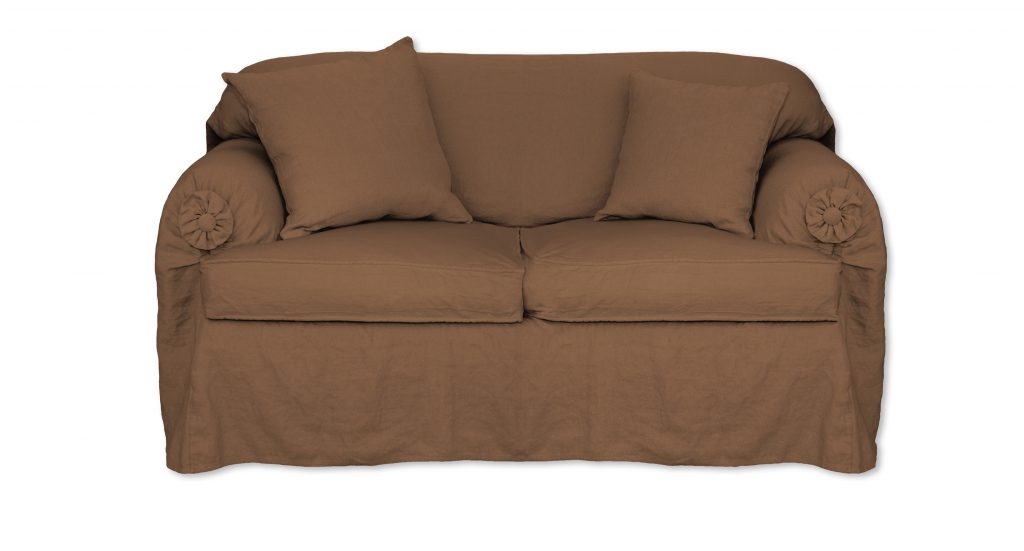 If this task is not desired, we can slipcover the furniture's removable seat cushions with the same fabric as the tuck-in slipcover. The Custom Covered Seat Cushions are then are placed on top of the slipcover, instead of being covered by it. Very little tucking is necessary and you rarely have to fuss with the position of the slipcover. It is a happy medium between an expensive custom measured slipcover and a general fit tuck-in cover. Be sure to indicate if you might be interested in ordering Custom Cushion Covers and we will set aside matching fabric for two weeks after your slipcover is shipped, with no obligation.
The Cotton Canvas Sofa Tuck-in Slipcover is made per order and is entirely returnable. Our standard terms for item return apply. Orders usually take 2 weeks to ship. Fabric Swatches are available for $1.50 per style and color, shipped USPS First Class Mail.
Made in the USA.