Decor
Home Folklore now offers slipcovers for club style upholstered sofas, loveseats, chairs and sleeper furniture, made per order in a drape and tuck-in style.

Chair 36"h x 40"w x 38"d

Loveseat 36"h x 70"w x 38"d

Sofa 36"h x 90"w x 38"d
All sizes of our slipcovers fit club chair or padded arm chair styles the best, with either rectangle or tee shaped seat cushions that allow tucking of the slipcover fabric. Each drawing lists the approximate maximum dimensions for a proper fit. Height, width and depth measures should be taken at the widest points. Covers may not fit larger dimensions but will fit smaller ones with additional draping. Please contact
Customer Service
if you need to fit larger dimensions.
I started making these slipcovers because I couldn't find a decent cover to protect my furniture from the spills of everyday use or my bad kitty. Everything I found was either made of light, cheap synthetic fabric that did not look much better than a draped sheet or was constructed of flimsy, semi-transparent stretch fabric which looked and felt like panty hose for my couch. I wanted a cover with some heft, where the drape of the unavoidable extra fabric could be elegantly and purposefully placed.
Finally a one-style-fits-many tuck-in slipcover made from high quality, upholstery weight linen or cotton canvas!
In seeking to strike a stylistic and economic and aesthetic balance between a fully custom measured slipcover and a draped sheet, the Home Folklore Slipcover Collection was created. Our fabrics are upholstery weight 10oz/yd2 linen or cotton canvas in a variety of colors. Each cover is delivered pre-washed/pre-shrunk and is completely machine washable and dryable, though sofa size slipcovers are quite large and may require a commercial machine. See our article Wrinkles and Softened Fabric for information about our washed fabric finishing.
Another complaint I have about the slipcovers I found at retail is that most could not accommodate my sleeper sofa. Every time I needed my sleeper, I found myself pulling out my carefully tucked and positioned fabric and basically ripping the thing half off the sofa in order to excavate the sleeper mechanism below. Home Folklore makes a sofa or loveseat size slipcover that accommodates sleeper furniture. These covers unzip to allow the bed to be folded out without removing the slipcover.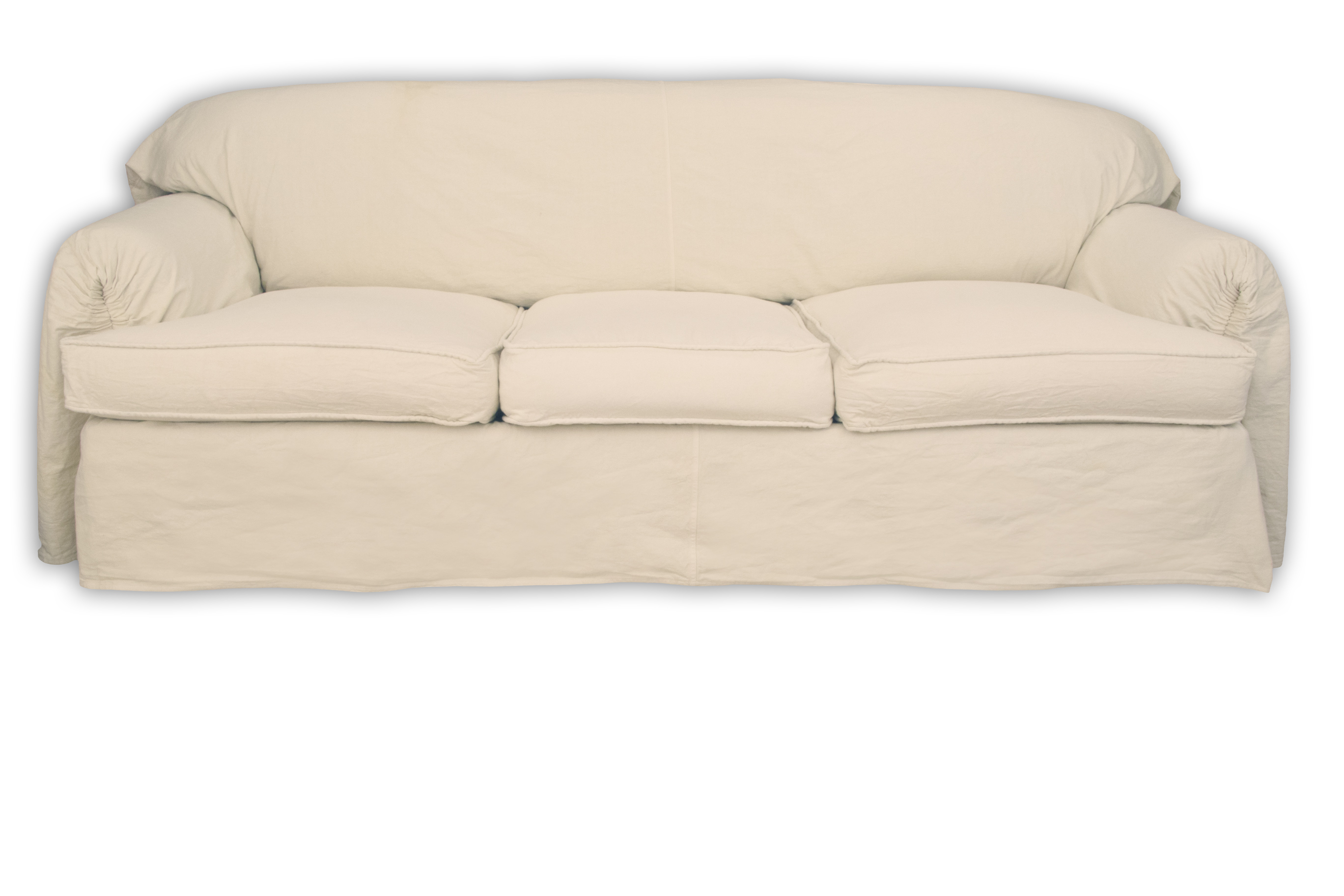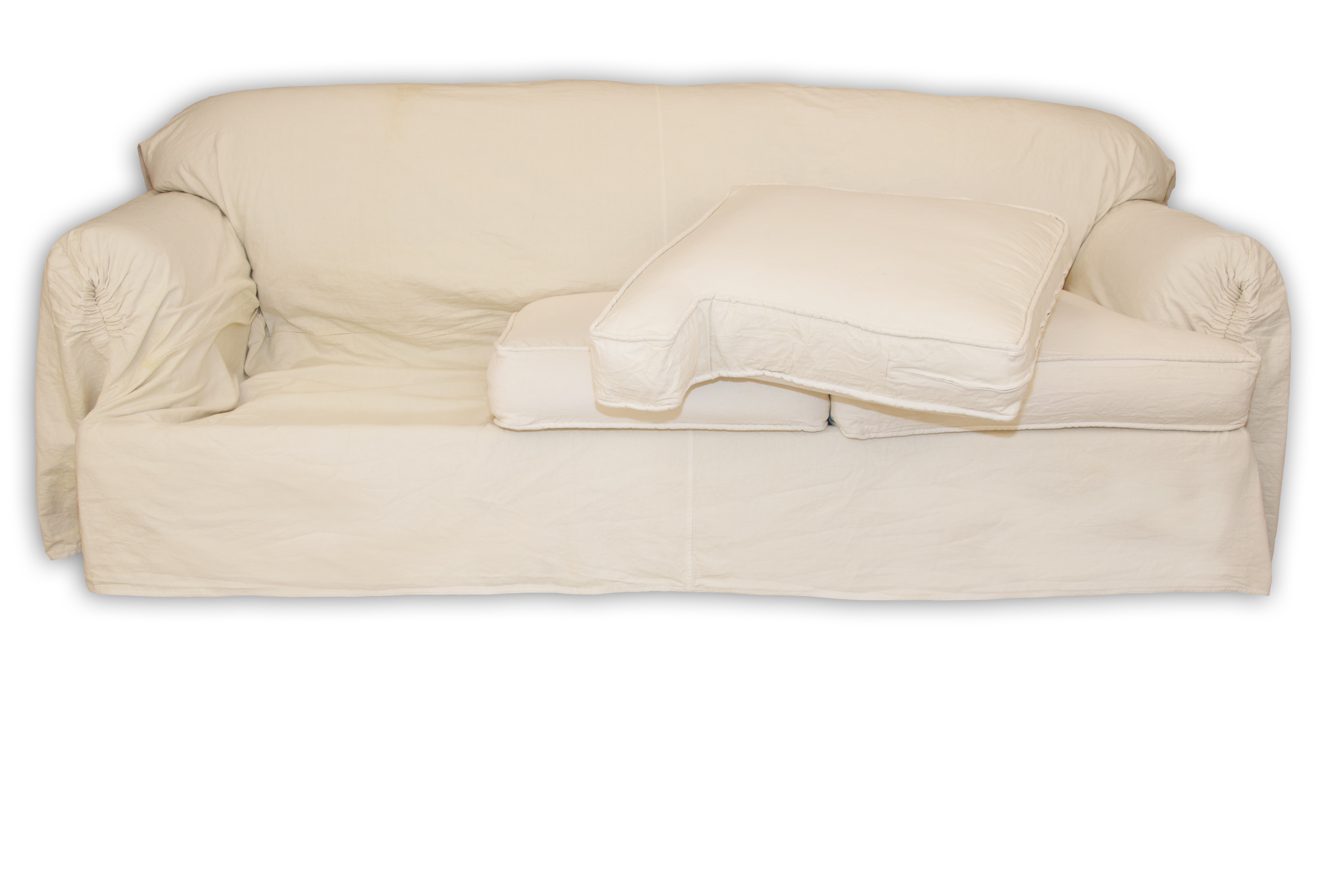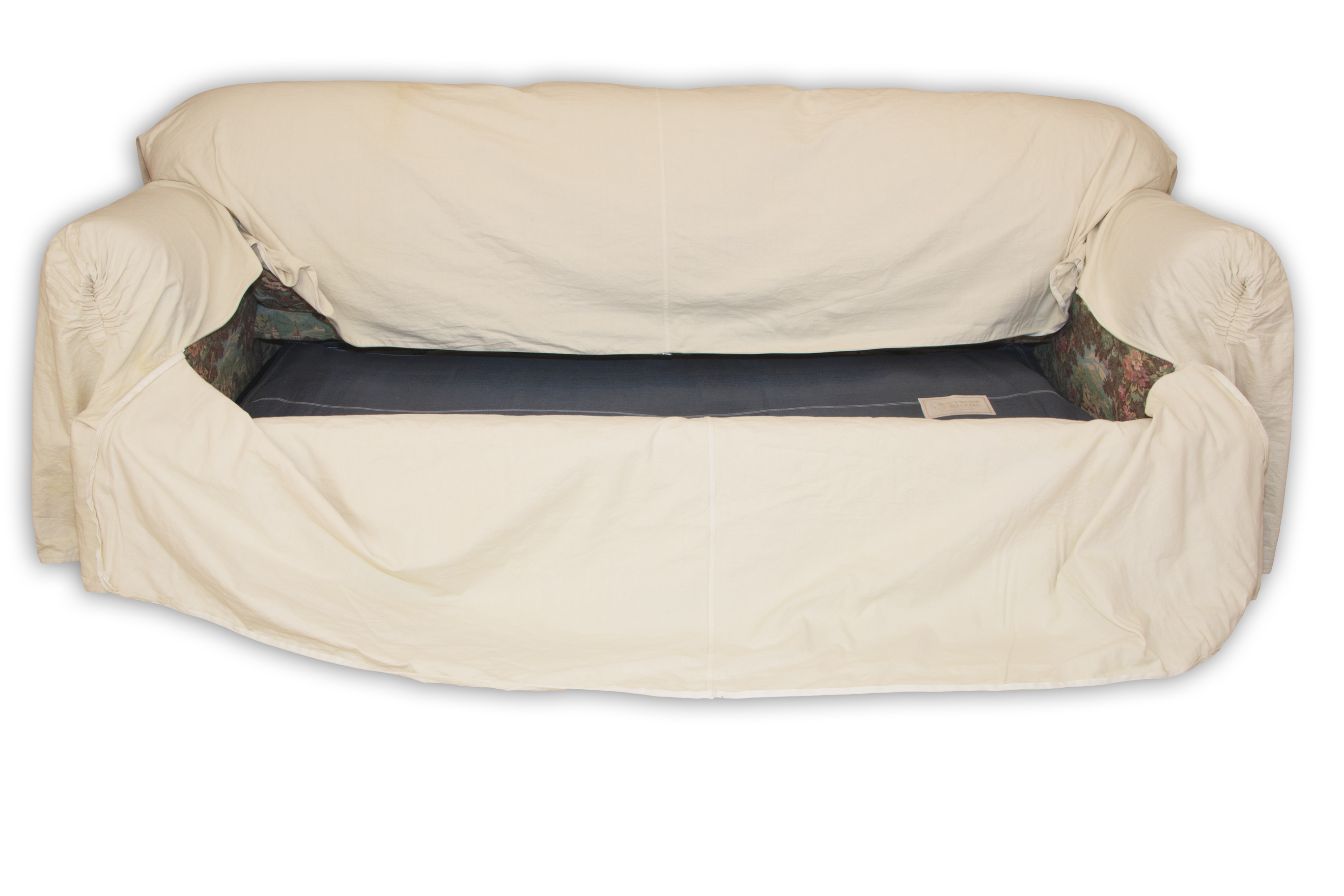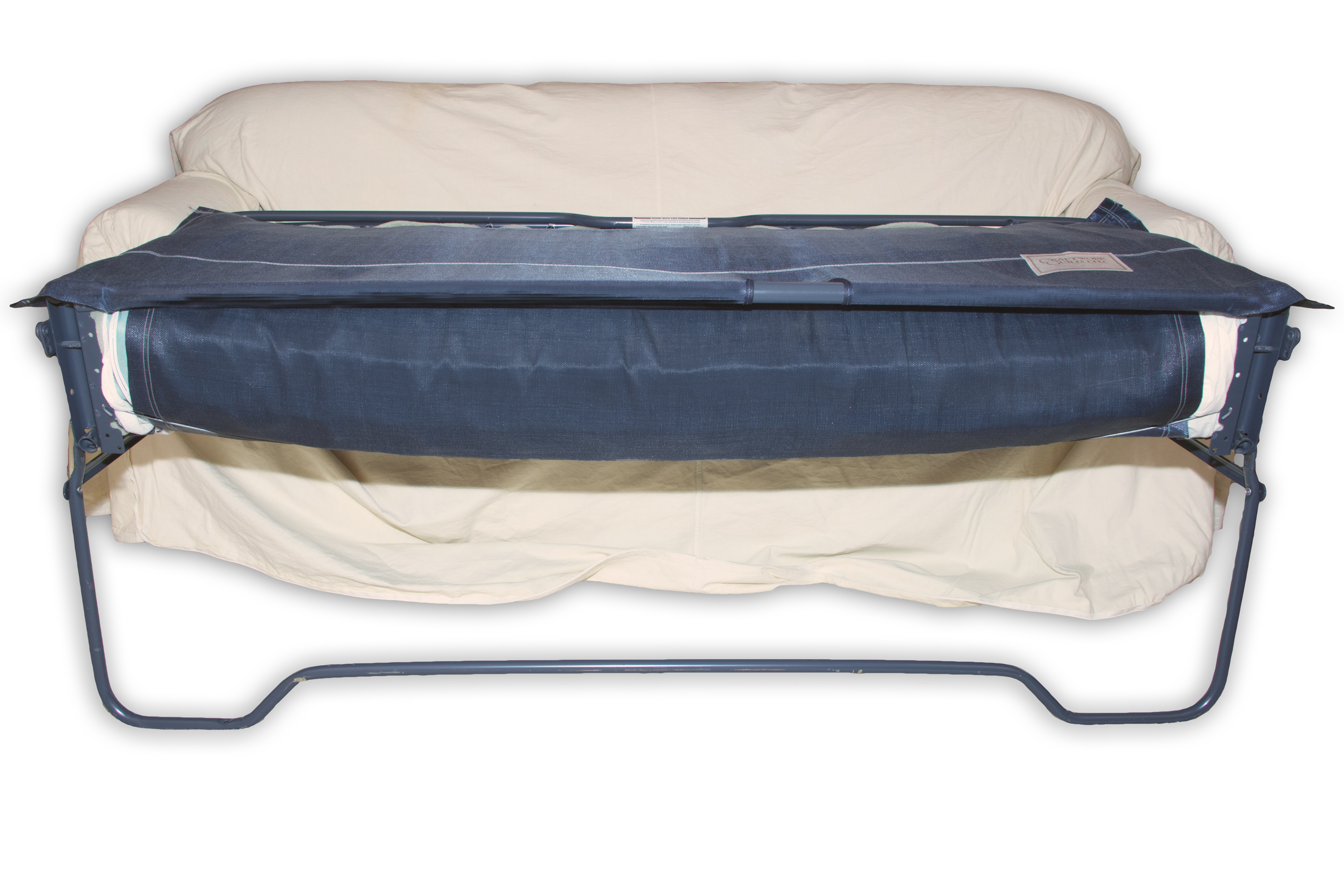 The sleeper version of the Tuck-in Slipcover looks the same as our regular slipcover. The picture shows a sofa size slipcover with custom cushions in place on top of the cover.
Tuck-in slipcovers require varying degrees of repositioning if the furniture is regularly used.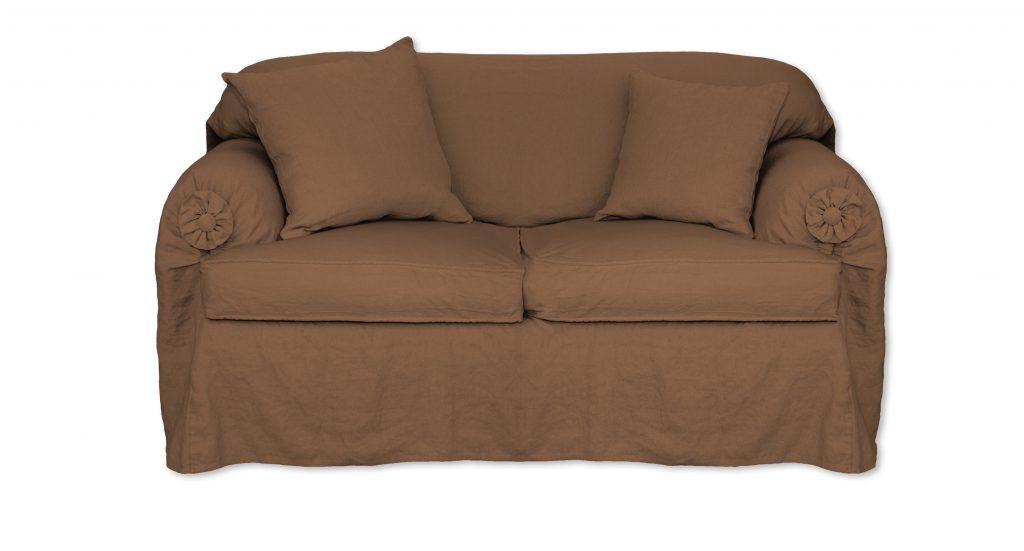 If this task is not desired, we can slipcover the furniture's removable seat cushions with the same fabric as the tuck-in slipcover. The Custom Covered Seat Cushions are then are placed on top of the slipcover, instead of being covered by it. Very little tucking is necessary and you rarely have to fuss with the position of the slipcover. It is a happy medium between an expensive custom measured slipcover and a general fit tuck-in cover.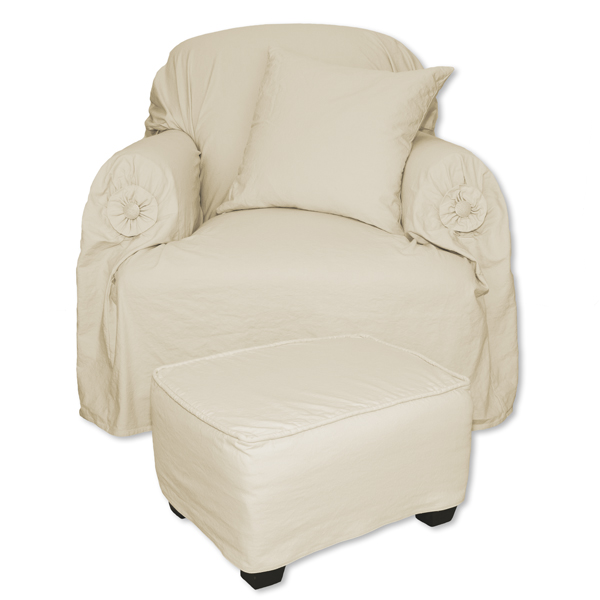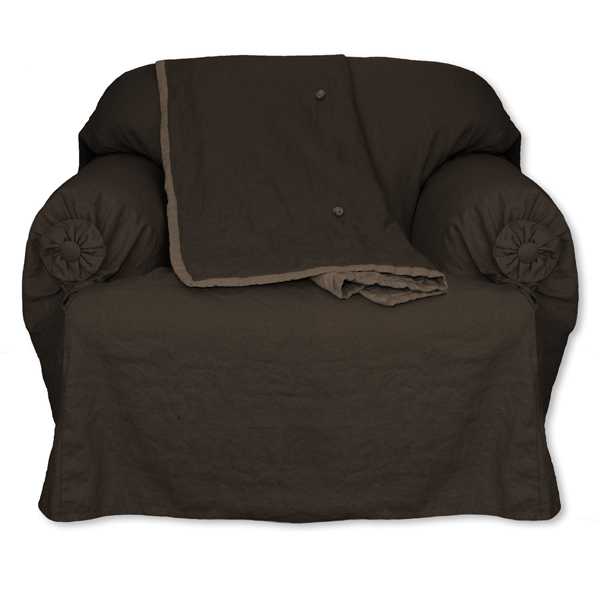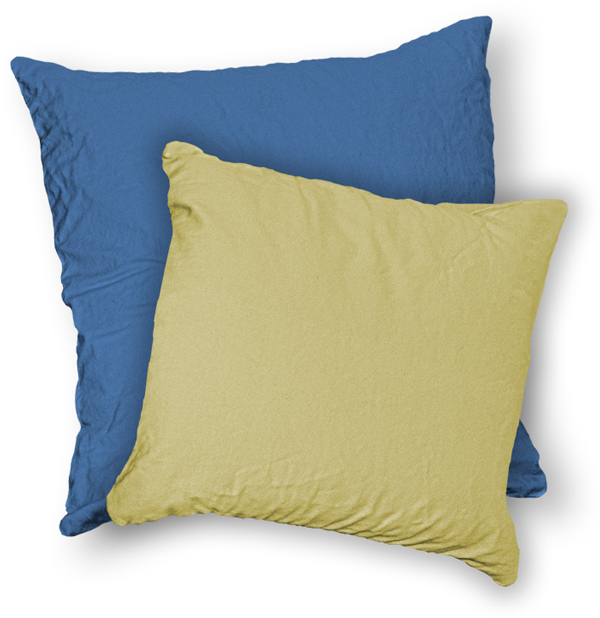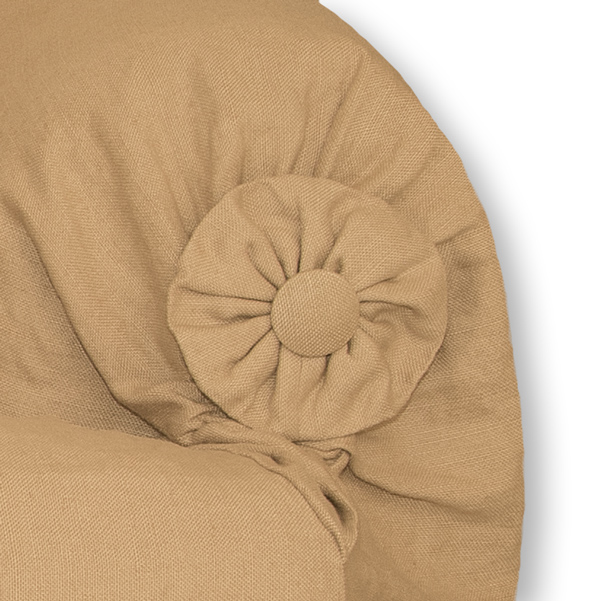 We also offer Custom Ottoman Slipcovers in matching fabrics, made to order from the customer's measurements, as well as matching Linen Throws, Coordinating Pillows for Slipcovers and decorative Slipcover Rosettes.
The coordinating production and custom made items offered in the Collection have specific delivery and return terms. The Tuck-in Slipcover is made per order and is returnable. Our standard terms for item return apply. Custom Covered Seat Cushions and Custom Ottoman Slipcovers are made to order from the customer's measurements and are not returnable. Linen Slipcovers ship in 1-2 weeks. Cotton Canvas Slipcovers ship in 2-3 weeks. Please see the individual product pages for more specific information.
Made in the USA.


[TheChamp-Sharing url="https://www.homefolklore.com/product-category/decor/"]